API Q2 Quality Management for
Service Supply Organizations
Petroleum and Natural Gas Industry Computer-Based Training (CBT)
Wollam has partnered with Energy Worldnet (EWN) to bring API Q2 Generalist in the form of online training. This computer-based training priced at $1495 (less than $200 per module) for the entire suite meets API Spec Q2 for service supply organizations and their critical suppliers who support the upstream service sector. The following organizational functions would benefit from this course: operations, contracts, procurement, quality, safety, maintenance, risk management, training, human resources, logistics, and other functions who support operations.
Sign Up Now
WHY CBTs?
Computer-based training allows learners to complete their required training anywhere, anytime. We know our learners have full-time commitments and daily distractions. This online format allows you to take the API Q2 content when you are ready and take breaks without missing any important content. API Q2 is complex; the asynchronous, online training now allows you to take the content at your pace, repeating any sections as needed.
Wollam and EWN have joined together to offer unmatched competencies, qualifications, and training experiences in a valuable time and money-saving computer-based training format from world-recognized leaders in the industry.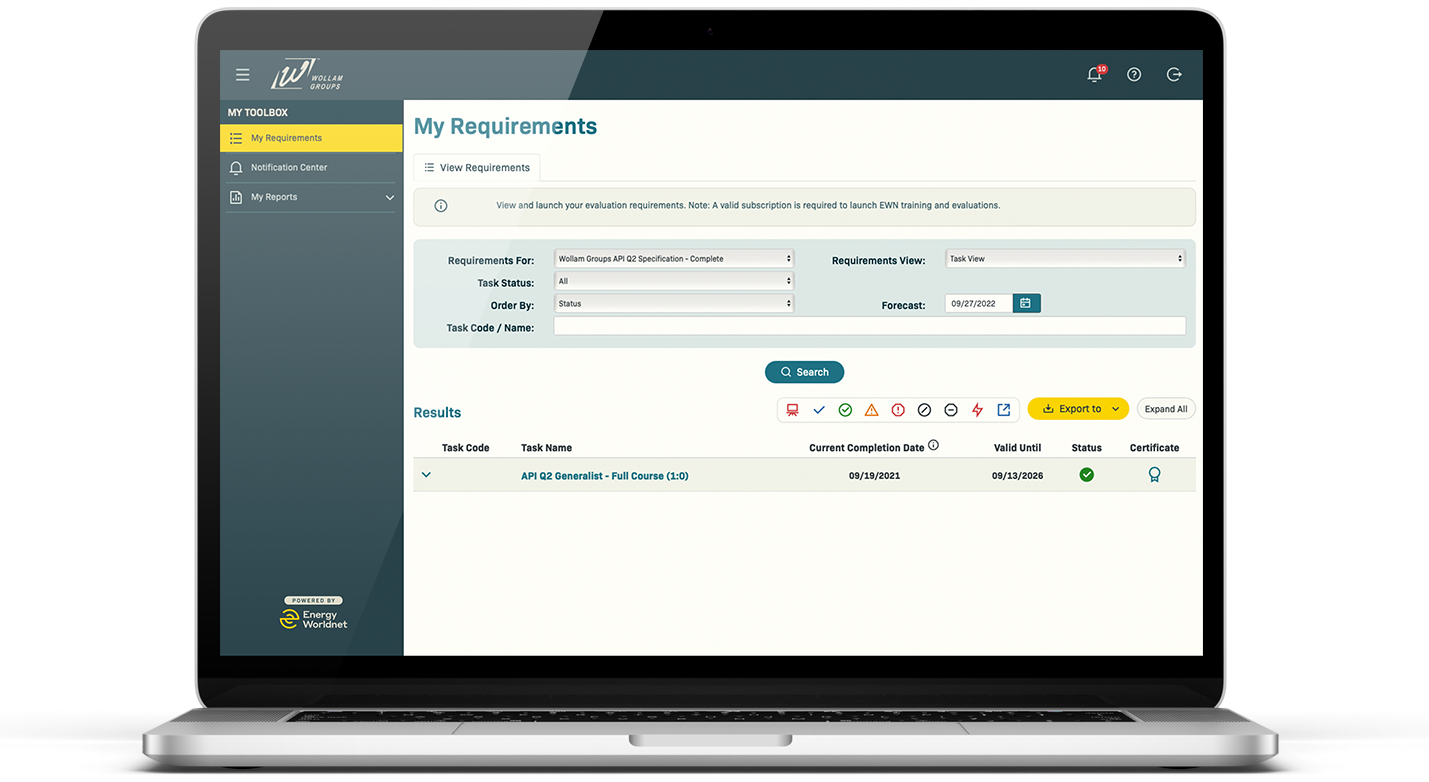 Course Overview
This course was designed to meet the requirements of Service Supply Organizations that support Operators and critical suppliers who support Service Supply Organizations. The course covers all requirements of the API Q2 specification and describes how to properly develop, deploy, implement, and sustain the specification. In addition, it covers the fundamentals of the standard and thoroughly examines its key controls and how to apply them to achieve compliance.
This program includes a combination of modules that build upon each other to give the user a good understanding of the API Q2 specification and includes knowledge checks throughout to ensure the user is acquiring the required knowledge. The course was designed to give operations and support functions a general user knowledge of the specification and satisfies your training requirements around the specification.
We recommend our instructor-led course for auditors, engineers, and operational personnel who are directly responsible for compliance audits and service designs. For all other personnel, the API Q2 computer-based training will satisfy your training requirements.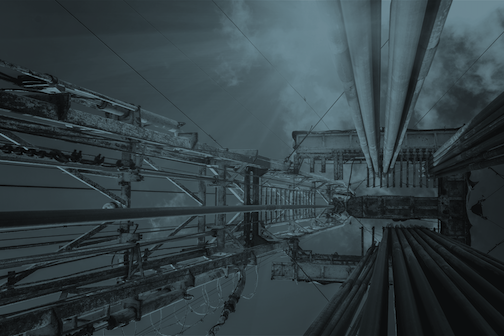 Register Now - $1495
(Less than $200 per module)
Begin your registration with the form below. You will receive an email within 24 hours to pay and receive login information. The course will be available to you for up to 6 months. Contact us at support@energyworldnet.com for questions regarding group licenses, contractor mandates, or any other questions you may have.